Welcome to the Animal Medical Center of Springboro!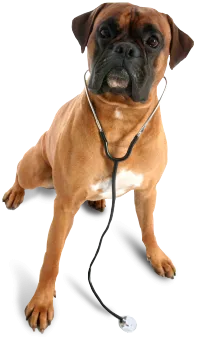 The Animal Medical Center of Springboro has been an integral part of the community for over 60 years. It has a rich history of providing quality veterinary care for pets and their families.
We are a full-service hospital providing medical services exclusively for small animals. We are committed to delivering the best medical care and customer service to each of our clients and their pets.
It is our mission to stay true to the science of evidence-based veterinary medicine, to provide the best and most up-to-date veterinary care, and support the human-animal bond through communication, education, expert opinion on medical concerns and compassionate care.
We provide advanced medical services at reasonable prices, making it possible for everyone to provide the necessary care for their beloved animal friends.
Beyond pet care, we make sure our hospital is comfortable, clean, and odor-free. We strive to provide a calm and stress free environment as soon as you walk through our doors, so that you and your pet can have a relaxed and positive experience.
Our goal is to keep your pet healthy and support them through their medical issues. We believe that pets can live long, healthy and rewarding lives with the right healthcare team. We are here to work with your family, as a partner in your pet's life, to achieve those goals.
At Animal Medical Center of Springboro, we treat your pets like the valued family members they are.
Animal Medical Center of Springboro | 937-746-3934
912 W Central Ave
Springboro, OH 45066